Welcome to Leave the Cube Behind!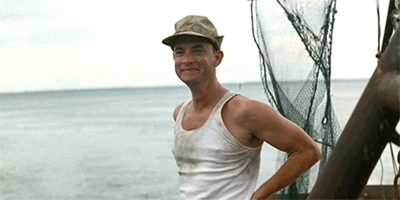 So who am I, and what am I trying to do with this newsletter?
Ever since my twins were born in 2012, I have looked for ways to work from home so that I could still "bring home the bacon" and raise my kids. (Also, have you seen childcare costs? Yeow.)
I have freelanced as a writer, blogger, social media coordinator, and editor. Before that, I worked as a content project manager in the educational publishing industry.
Currently, I work part-time as an editorial associate on a company payroll, and it's the best job I've had in years. Does it pay what I used to make as a project manager? Nope. But it's the first company that truly understands working parents and the flexibility that's often needed.
I also enjoy having a regular paycheck and not having an unpredictable income, but that's my personality type. (And I'm married, so we don't need to rely solely on my income and understand the privilege that brings.)
With that said, I thought I'd try to help people find work at home jobs and side hustles with my hand curated list of job leads and links to expert freelance and work-at-home bloggers with a newsletter.
Here's a breakdown for you of what you'll find in each newsletter. It'll go out at least 2 times per week, but you might get more if my schedule allows:
Hand curated job leads
Side hustle and extra cash/reward ideas
Expert advice from top work-at-home bloggers
Job Leads
The job leads are mostly writing, customer service, editing, customer service, design, and virtual assistant/social media jobs because I am one person, and I can't list all of the remote jobs in every industry. Plus, these seem to be in the most demand.
Side Hustles/Extra Cash
As for side hustle and extra cash ideas, these are things I use to earn cash back (Rakuten anyone?) and points I can exchange for gift cards (apps like ReceiptPal).
If you need a short-term job, there are things like DoorDash, walking dogs for Rover, etc. I'll share as well.
Expert Advice
Am I a work-at-home expert? No. But I do know where to find expert advice and share it with you. These bloggers are the folks who gave me the courage and know-how to be able to work at home. I hope they do the same for you.
Does This Sound Good to You?
If so, please sign up for free. Until I get this newsletter off the ground, I won't be charging anything for job leads.
And if you sign up now, I won't ever charge you. Only new signups will have to pay the nominal fee.
Sign Me Up!
---
Disclosure
Bear in mind that some of the links in this post are affiliate links, and if you go through them to make a purchase I will earn a commission.
Keep in mind that I link these companies and their products because of their quality and not because of the commission I receive from your purchases.
The decision is yours, and whether or not you decide to buy something is completely up to you.