Do you remember a time without smartphones? (I do, but I'm old.)
Your smartphone is a perfect tool for earning cash on the side.
There are so many apps that offer you the opportunity to make extra money with your cell phone. Some of them pay you in cash, some give you gift cards, and other offer rebates.
If you're looking to make some money with your phone, here are a few of the most popular and reliable ways to monetize that little device you can't live without.
1. Swagbucks
I love Swagbucks (hence why I listed it first). This platform offers various ways of earning points (SBs) that you can exchange for rewards such as gift cards, coupons, and contest entries, by completing offers, answering questions, watching videos, and just browsing the Internet with their toolbar.
Whether you're on a laptop or have downloaded the smartphone app for iPhone or Android, earning Swagbucks is easy peasy.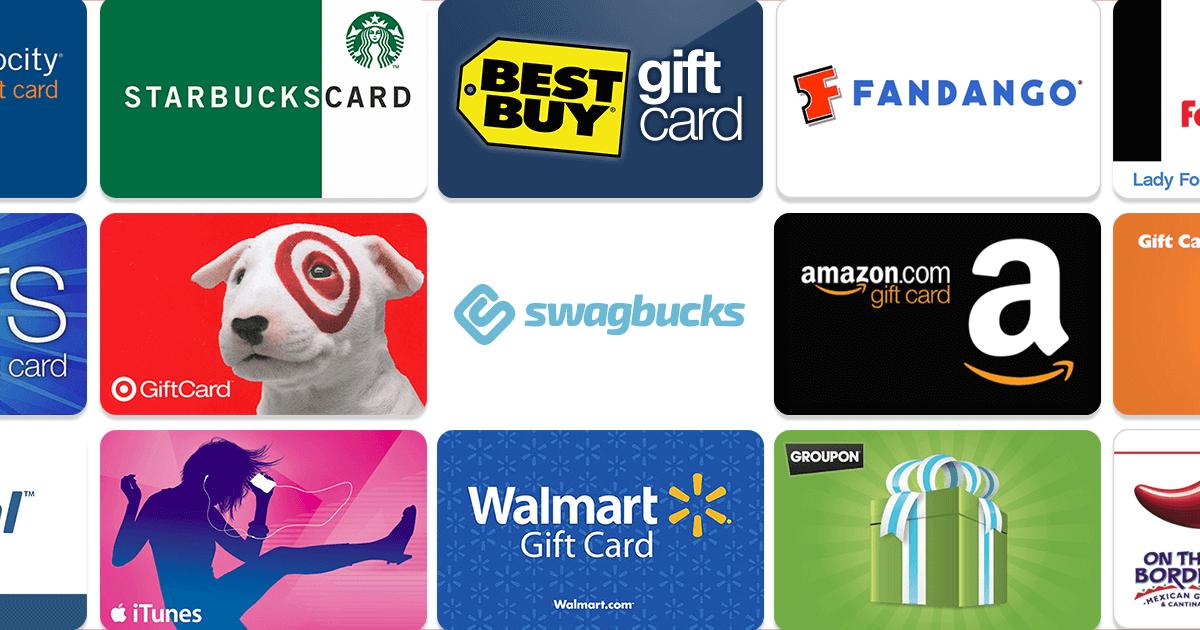 2. Coinout
With Coinout, all you do is take photos of your receipts after you purchase. They give you randomized cash rewards (ranging from a few cents up to $1.00 if they are having a promotion) you can exchange for gift cards or transfer to PayPal or your bank account.
You can also earn by shopping through CoinOut for email receipts and signing up with CoinOut partners. And of course, you can earn by referring your friends and family.
3. DoorDash
DoorDash is an app that connects people that need something delivered with drivers (or Dashers). Once you submit your information to become a Dasher, they'll do a background check and, assuming everything goes well, you'll be on the system. Then you can take on more deliveries as soon as they come in.
With DoorDash, you can easily combine vehicle rides with deliveries. You can ride your bike, scooter or motorcycle or even walk to make deliveries in locations where it is permitted. Dasher payments are deposited into your account every week via direct deposit.
4. Dosh
Dosh lets you link your credit card to their secure system, and you can earn cash back on all your purchases. You'll get a different percentage (ranging from 2-10%) that's applied for every dollar that you spend at a participating retailer. All those transactions are automatically recorded as soon as they happen, too!
Refer your friends and family, and you'll earn 5 bucks for every person that signs up via your referral link (they need to connect their credit card). You can withdraw your earnings through Venmo, PayPal or via your bank account.
5. Drop
If you love passive earning, you need Drop. You get points for buying stuff at certain stores. All you have to do is connect your credit card to their secure app and earn whenever you're shopping at one of Drop's participating retailers.
For every 1,000 points, you get $1, and those points can be exchanged for gift cards from your favorite stores like Starbucks, iTunes, Amazon, and others.
Like many of these programs, you can also refer friends and family to earn points (1,000 points for each person). Residents of the US and Canada and both Android and iPhone users are eligible to sign up.
6. Easy Shift
Easy Shift is a micro-task platform where you can make some cash by doing small tasks like checking prices, seeing if an item is in stock, or taking photos of advertised products.
Once you submit your shift, they pay you $2.00 to $20.00 within 48 hours, depending on the task. Currently, only iPhone users are eligible to sign up.
7. Fetch Rewards
Fetch Rewards is a free app that rewards you for sending your grocery receipts to them. You can send pictures of the receipt, and they give you points depending on which store you bought from. You can also connect your email so they can track online purchases.
One of the easiest ways to earn bonus points is to refer your friends to Fetch. For every friend that downloads the app and scans a qualifying receipt, you'll get 2,000 points. Then you can use these points for things like magazines, sweepstakes entries or charity donations.
8. Field Agent
Field Agent lets you make extra money by completing small tasks like checking availability of products at the store to evaluating whether displays are in compliance.
Jobs pay around $3-$12 depending on the task, and payments are made via PayPal. Note that Field Agent is currently only available for iOS phones.
9. Foap
To make money with Foap, install the Foap application on your Android or iOS phone and take creative photos. You can then upload them to your account and offer them for sale.
After a photo gets 5 good ratings from other Foap users, you will be able to sell your photo for $5. You are paid via PayPal.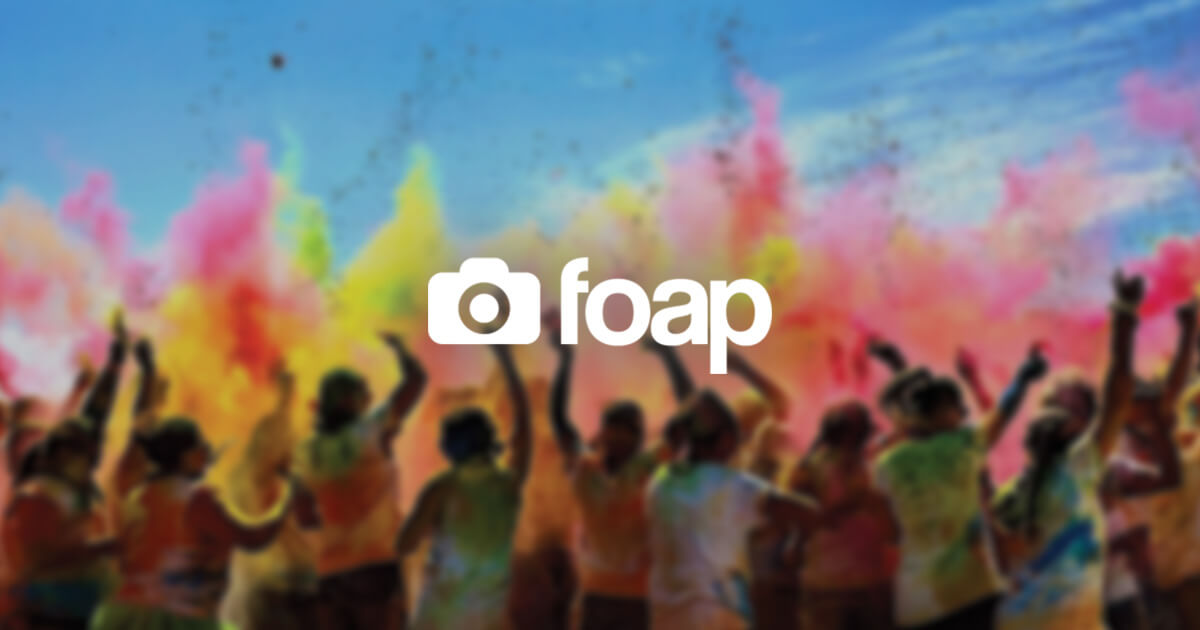 10. Getaround
Getaround's phone app allows you to rent your car for a limited time from other people. List your vehicle on their marketplace and download the app. As long as you're not using your car, someone else can rent it through their app.
Payments are made monthly, and there are reports of people making about $800 a month renting their car. Getaround is available for iOS and Android users.
11. GigWalk
GigWalk is an app that allows people to earn a side income as they are out and about. All you need to do is sign up, check out and sign up for assignments, then finish them.
Tasks are usually checking the accuracy of road and street signs, landmarks, or options for transportation. Payments are made via PayPal once your assignment is finished and approved.
Want more ways to earn a side income besides phone apps? Check out this post: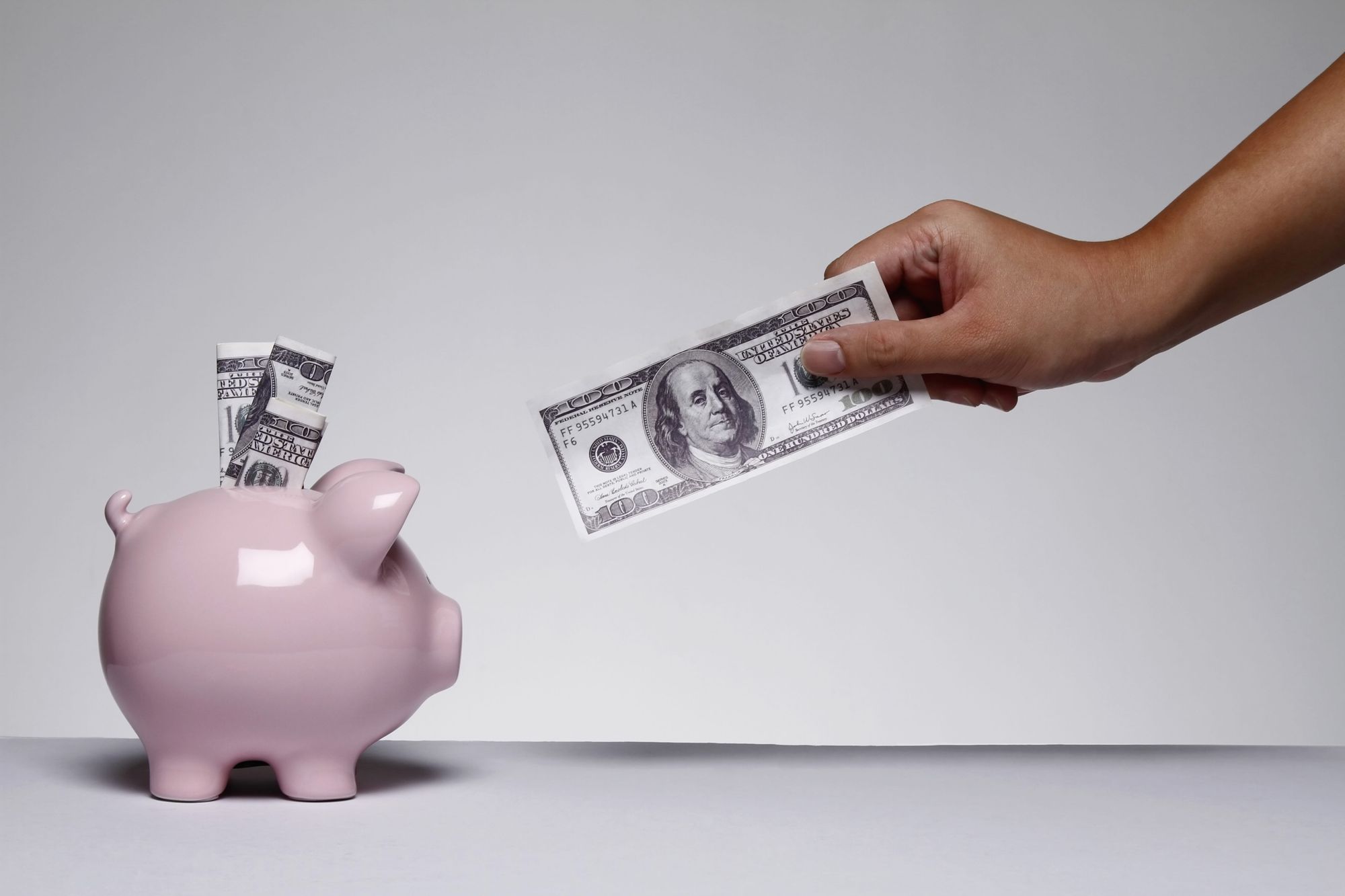 12. Ibotta
Ibotta is an app for both Android and iOS that helps you get money back when you go shopping. Before you head out on a shopping trip to a store like Target, complete tasks relating to your favorite brands and companies.
Next, go to the store, purchase your items, then snap a photo of your receipt. Once the transaction has been verified, you'll get a certain amount of cash back added to your Ibotta account.
Refer as many friends as possible and earn even more money. Payments are made through PayPal or a gift card and can be transferred as soon as you make $5.00.
13. InboxDollars
Much like Swagbucks, InboxDollars is a smartphone app where you can earn money for taking surveys, reading emails, playing games, and sharing your opinion. There is also a website where you can complete the same sorts of tasks.
When you sign up as a new user, you earn $5. When your account reaches $30, you can get paid via a Visa cash card or a check.
14. Instacart
Instacart is an app that can connect store shoppers with people who need grocery deliveries. This app is available on both iPhone and Android operating systems, you can choose your own availability, and you get paid weekly. You have to be 18 or older to sign up with Instacart.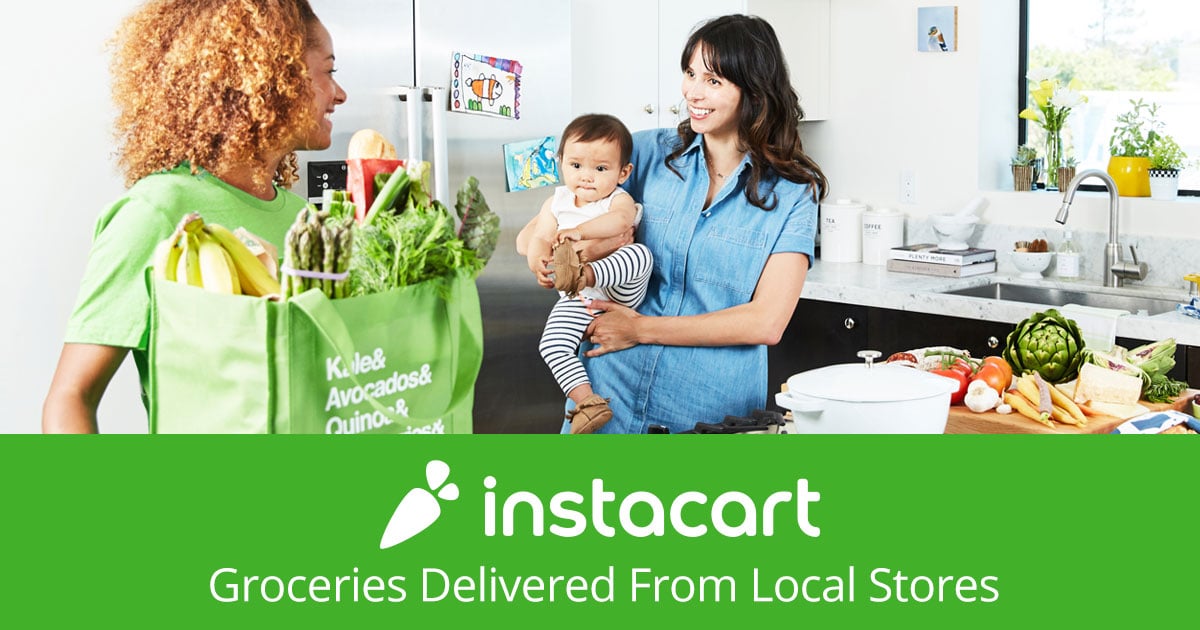 15. Mobee
Mobee is an app for mystery shoppers that rewards you for shopping at their partner stores. To get started, open the app, find tasks near you, and complete the tasks once you arrive.
Reviews usually happen within 48 hours but ends up taking a bit longer at times. Once you've been approved, you'll be able to trade in points for gift cards.
The easiest way to make money is by referring friends. Once they complete their first mission, you'll get 300 points and they will too! Mobee is available for both iPhone and Android devices.
16. Rakuten
If you shop online as much as I do, and you haven't signed up for Rakuten, you are missing out on cash back on your purchases from just about any store you can imagine.
Just download the Android or iOS app to your phone, click on the icon, and check out all of the cash back deals they have. You can earn anywhere from 1% to 10% back or a set amount of cash back on your purchases. Sometimes, stores offer double their cash back!
They pay quarterly via PayPal or a mailed check, and you must have at least $5 in your account in order to get your rebates.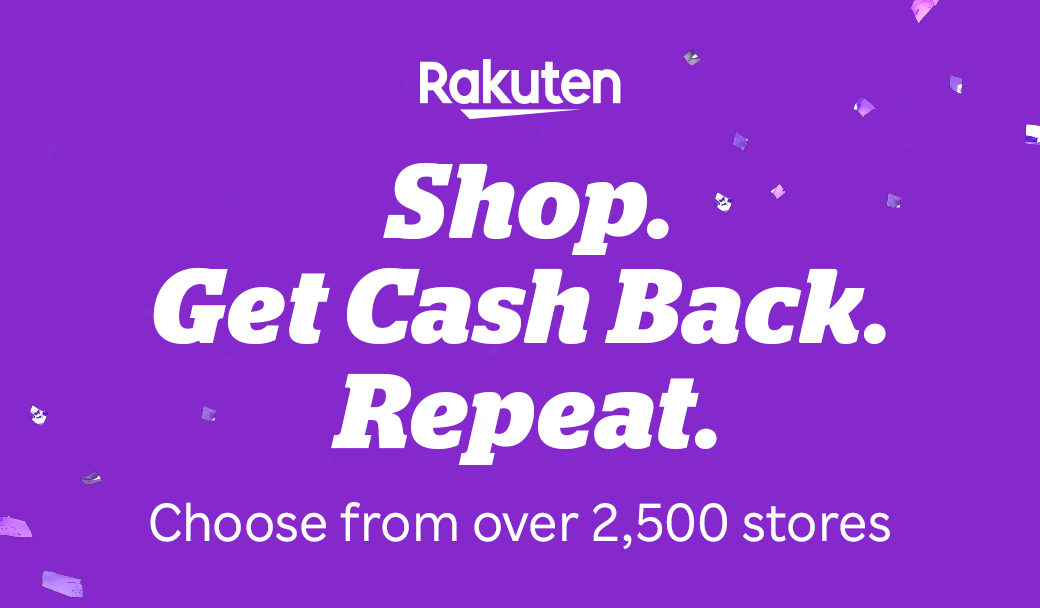 17. Receipt Hog
Receipt Hog is a free app that lets you get virtual coins in return for uploading your receipts.
Once receipts are entered into the system, Receipt Hog will award you with virtual coins that can be traded in for cash through PayPal or Visa, or an Amazon gift card.
You get more coins for your receipts depending on the total expense. For every 20 receipts, you can trade 1,000 coins in for $5.00.
18. ReceiptPal
ReceiptPal is another app that rewards you for scanning your receipts. For every four receipts, you scan with the app, you'll earn 100 points. You can also connect your Amazon and email accounts; each action will reward you 300 points.
Lastly, you can refer friends to the app! For each friend that downloads the app with your referral link, and connects their email, you'll earn 250 points (up to 6,250 per month). Points can be traded in for Amazon or popular retail gift cards.
19. Rover
Rover is an app where you can earn money by dog walking and in-house pet sitting. Their top earners make up to $1,000 a month, but it's also a great way to supplement your income.
All you need to do is set up a profile, try to get some reviews from friends, and then start accepting requests. Payment is made 2 days after you have completed each service.
20. Shopkick
Shopkick is another great rewards program that's available on iOS and Android. All you need to do is download the app and make a trip to one of your favorite stores (Target comes to mind!).
You get "kicks" (or points) just by walking in the door. To earn more kicks, scan codes, add your credit card, and refer your friends. Kicks can be exchanged for gift cards.
21. Steady
The reason why I love Steady is that it's a financial education app that also gives you ways to earn a side income. You can sign up for savings programs like Acorns, Albert, and Chime and get paid cash incentives for doing so.
It also lists part-time, full-time, and seasonal job opportunities and "gigs" such as driving for Uber and doing food delivery through Doordash.
And last but not least, it pays you $5 for each referral.
One Last Piece of Advice About Using Smartphone Apps to Earn Money and Rewards
Not all apps are created equal! I make sure to check on the reviews before I download any of them. If there are no reviews, or there are a ton of bad reviews, I will pass. Rest assured that the ones listed here are all totally legit, and I either use them now or have used them in the past.
---
Disclosure
Some of the links in this post are affiliate links, and if you go through them to make a purchase, I will earn a commission.
Keep in mind that I link these companies and their products because of their quality and not because of the commission I receive from your purchases. The decision is yours, and whether or not you decide to buy something is completely up to you.